Joined

Aug 10, 2021
Messages

6,324
Reaction score

14,362
Location
Emira Status

Emira on order
Questions regularly come up about storage space in the Emira so I thought I'd consolidate the relevant information in one place.
Official figures for the two main storage areas are:
In cabin behind the seats (208 litres), which will hold two standard-sized flight cases
Rear boot/trunk (151 litres), which will hold one standard-sized flight case or a set of golf clubs
There is no front trunk.
In addition there are the following other storage areas:
Two cup holders between the seats
Door bins (can accommodate a 500ml bottle)
Glove box
Trinket tray (ahead of the gear shifter below the AC controls)
Phone storage slot by cup holders
Armrest with internal storage bin and USB ports
Passenger footwell storage net
On the i4 there is also a trinket tray below the shifter, where the exposed gear mechanism is on the V6
More details and pictures on each below (main storage in this post and additional storage to follow in another post due to picture constraint).
In cabin behind seats
The usability of this space depends on where you and your passenger position the seats. This diagram shows the max and min depth and the other key dimensions: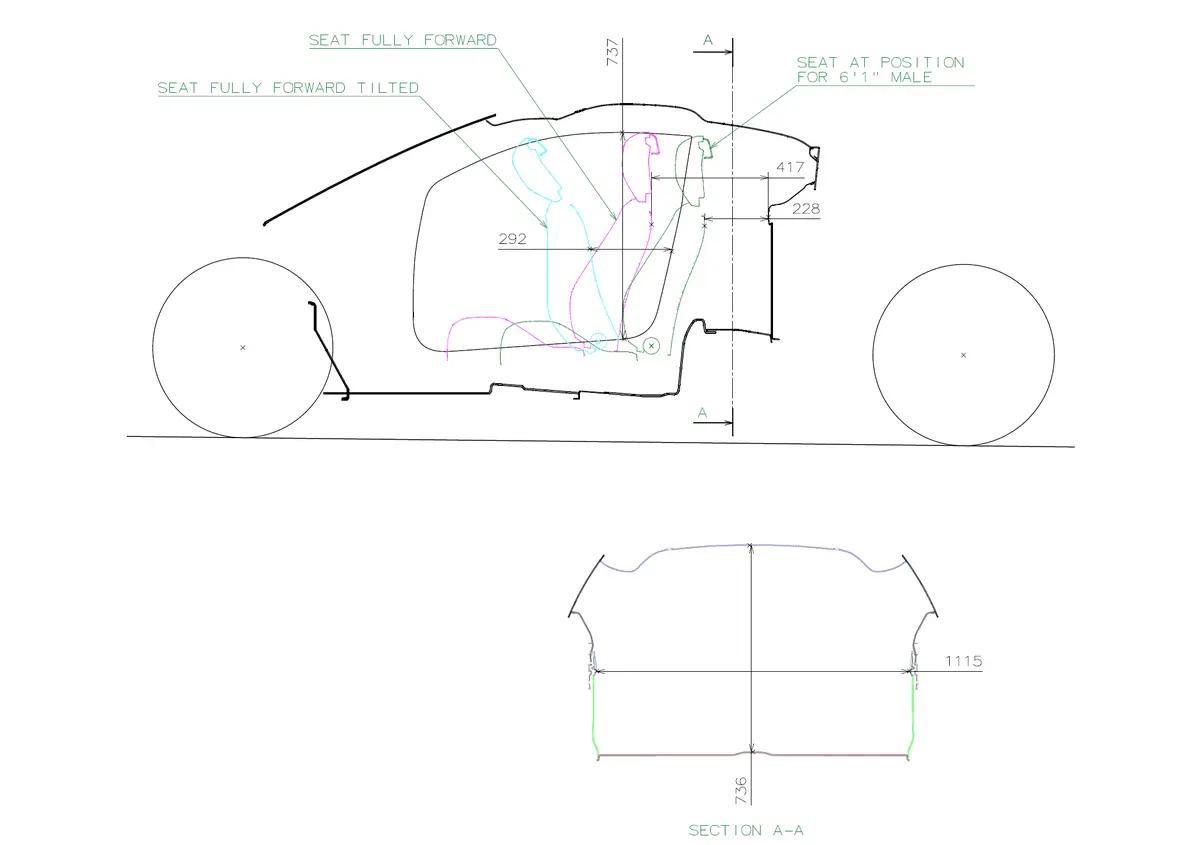 So the max rear depth is 41cm and the min is 22 cm. At a dealer roadshow a 6 foot driver set the seat up and I measured the real world gap behind the seat as about 20cm. For me at 5'9" with short legs and the seat a lot forward it was about 30cm. There was still plenty of forward movement on the seat. This is how it looked at that setting: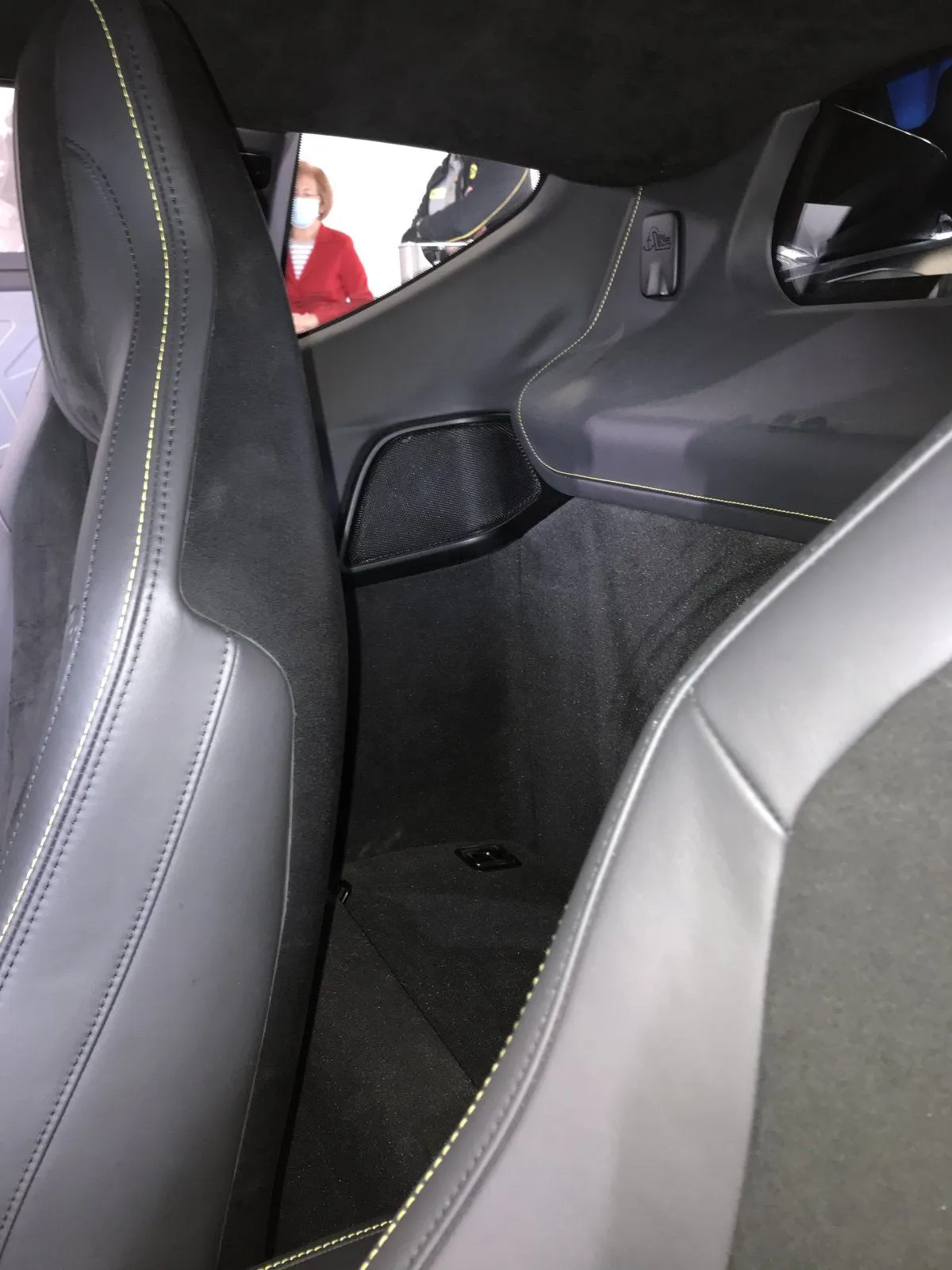 ... and behind the passenger seat:
And this is a Lotus pic of a standard flight case in the back: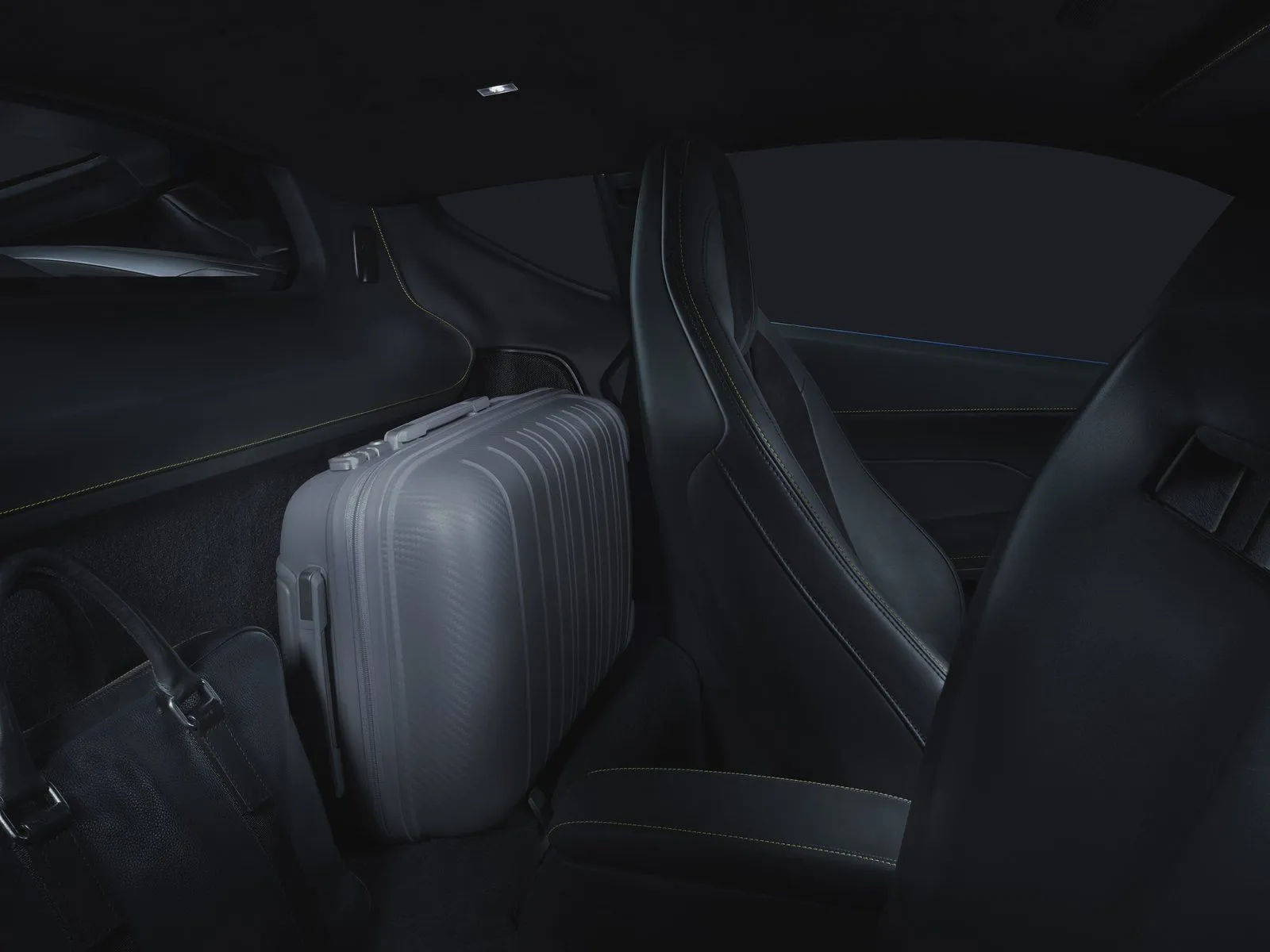 ... and someone took a pic of a helmet in the space: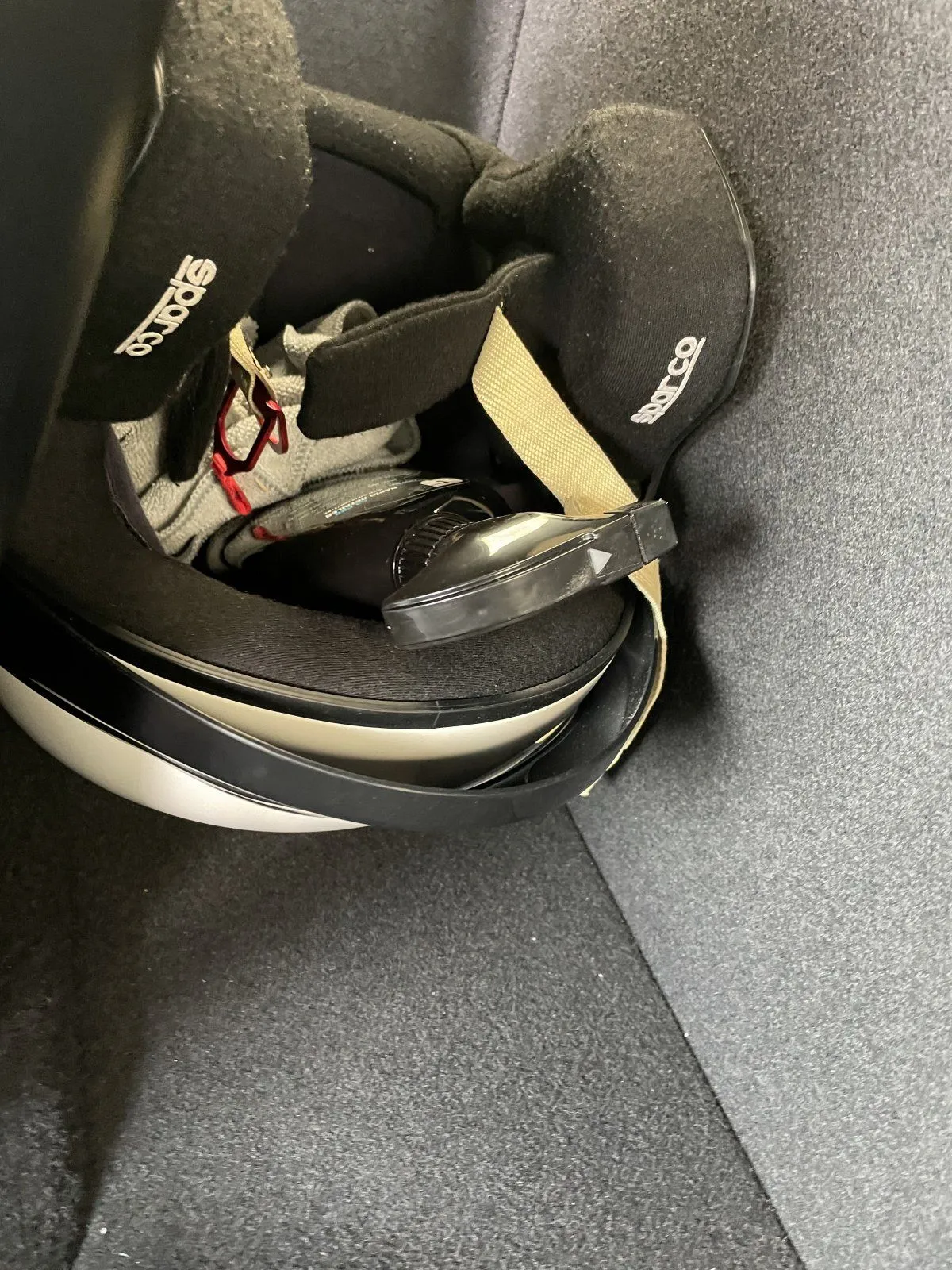 You'll get a cabin bag behind each seat. The shelf is at about the same level as in an Evora 2+0 (or the seats in a 2+2).
Rear boot/trunk
This is a similar size and shape to the boot/trunk in the Evora. The space extends under the rear wings. I haven't seen pictures of a production car but this picture of the Dynamic prototype V6 gives you an idea. It has a fire extinguisher fitted (as it's a development car) and a non-production battery cover arrangement on the left: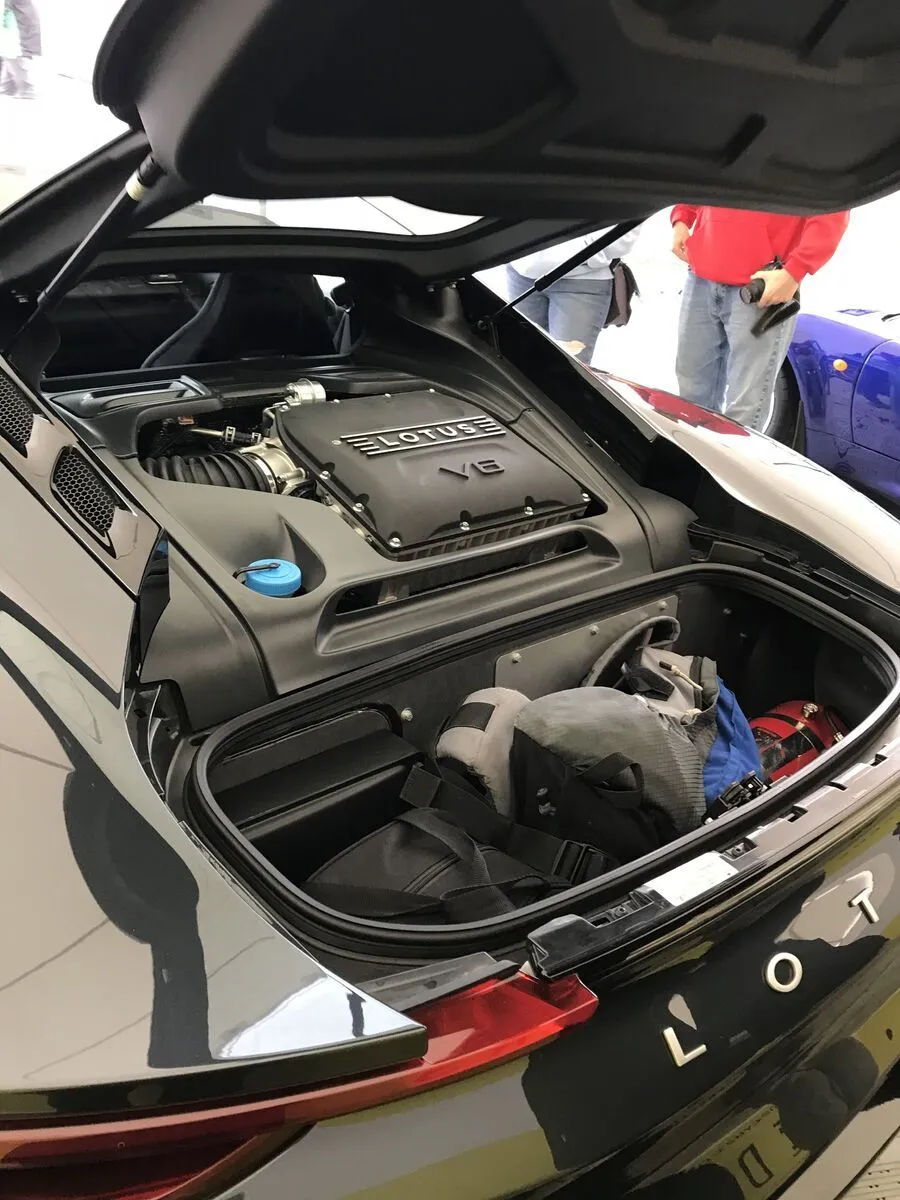 Here's the official Lotus picture: