Joined

Nov 19, 2021
Messages

428
Reaction score

629
Location
I thought I'd start playing with some of the new "waxes" on my current vehicle, in preparation for the Emira. Graphene is the new buzz, so yesterday I tried the 303 Graphene Nano Spray.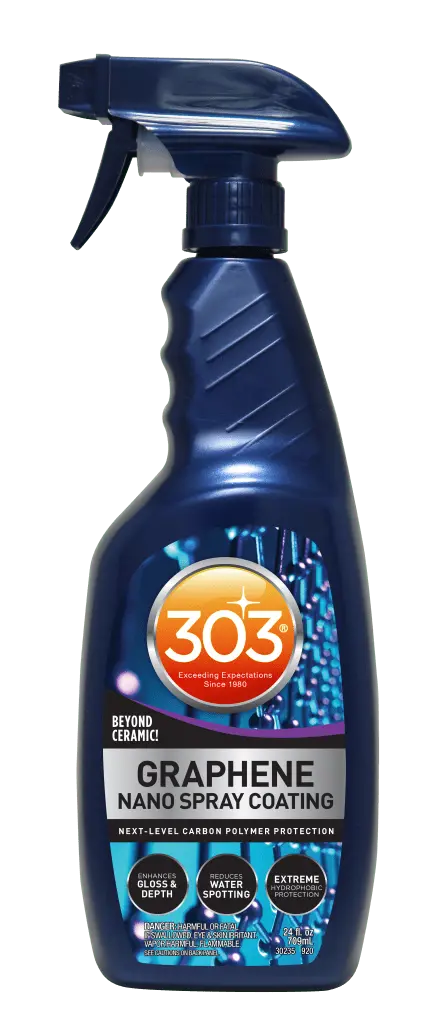 First up, it's dead easy to apply. After washing and clay bar prep, I just sprayed it on a Meguiars foam applicator and crosshatched a couple of panels at a time. It hazed in about two minutes, then I buffed it off with a microfiber cloth with no issues at all. I also put it on the soft black plastics on one side only (I don't trust the long term effects on plastic yet), and noticed a bit of streaking. Nothing too bad.
To my eye, the shine isn't as good as my old go-to, Meguiars Ultimate Wax (polymer wax). I guess it doesn't have the same thickness on the paint, as it's a spray. It did cover up some minor swirl marks though, so it's obviously doing some filling of the clear coat.
Interestingly, when I was washing out the applicator, I squeezed it and a white paste came out, along with black globules floating in the water (the graphene powder). My guess is that this stuff is a typical polymer wax with graphene powder added, and some sort of dispersion agent to keep the graphene from clumping (hence the petrochemical smell).
That raises some interesting scientific observations, that I'll get into if anyone's interested (largely to do with graphene's hydrophobic properties)…
Last edited: