As requested from another thread - mods feel free to place where you feel appropriate
OK my insight into buying an Elan +2 , which is basically applicable to the Elan as well. Note I'm by no means an expert here, but have spent the last 3 years on and off researching these cars, viewing several for sale before getting my car.
First thing first, register on this forum
https://lotuselan.net/
. A wealth of knowledge there, lots to read and ultimately where I purchased my car from.
Before diving in to what to look out for, a brief summary of how the car drives. In short, for the age of the car it's sublime.
Firstly you have the look of the car which to me is a beautiful shape. I love how older cars seem to have a body which shrinks around the car. Just look at how slim the bodywork is above the wheel arches, vs cars of today.
Inside you are sat low in the car with great visibility all around. The wooden dash has a multitude of dials, the steering wheel is thin and of a reasonable size due to lack of power steering. The wooden knob of the gearbox falls easily to hand, with older cars being 4 speed and latter cars 5 speed. The pedals albeit small, are nicely spaced so not too narrow vs likes of caterhams. The car feels quite spacious inside , having rear seats suitable for only small children. Regards up front, I'm 6ft and am fine with leg and headroom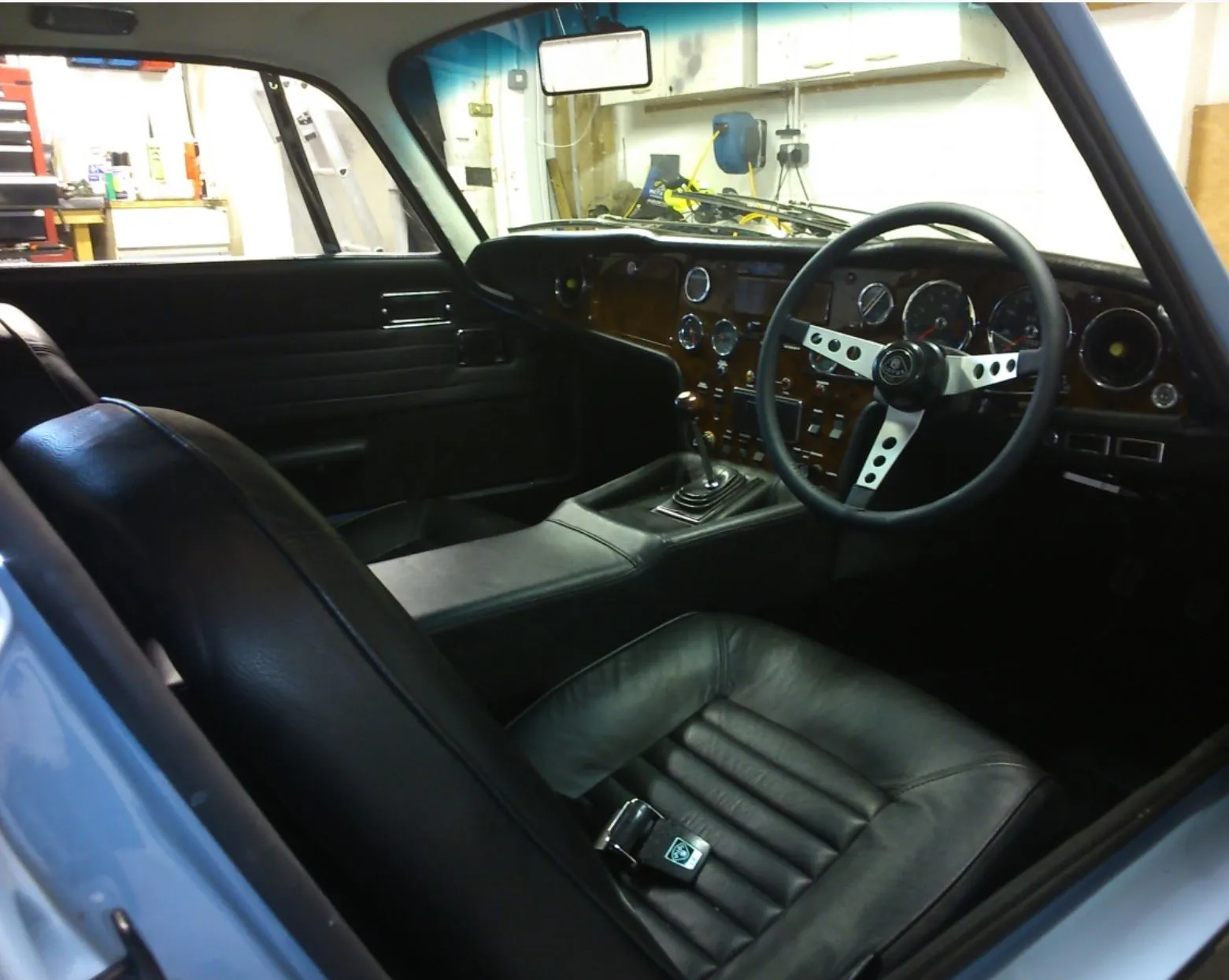 The twin cam engine is a peach. Mine has the twin dellortos , and from a rolling road session shows 140bhp. Proper old school induction noise and free revving engine. It just loves to be revved, with a sweet gear change.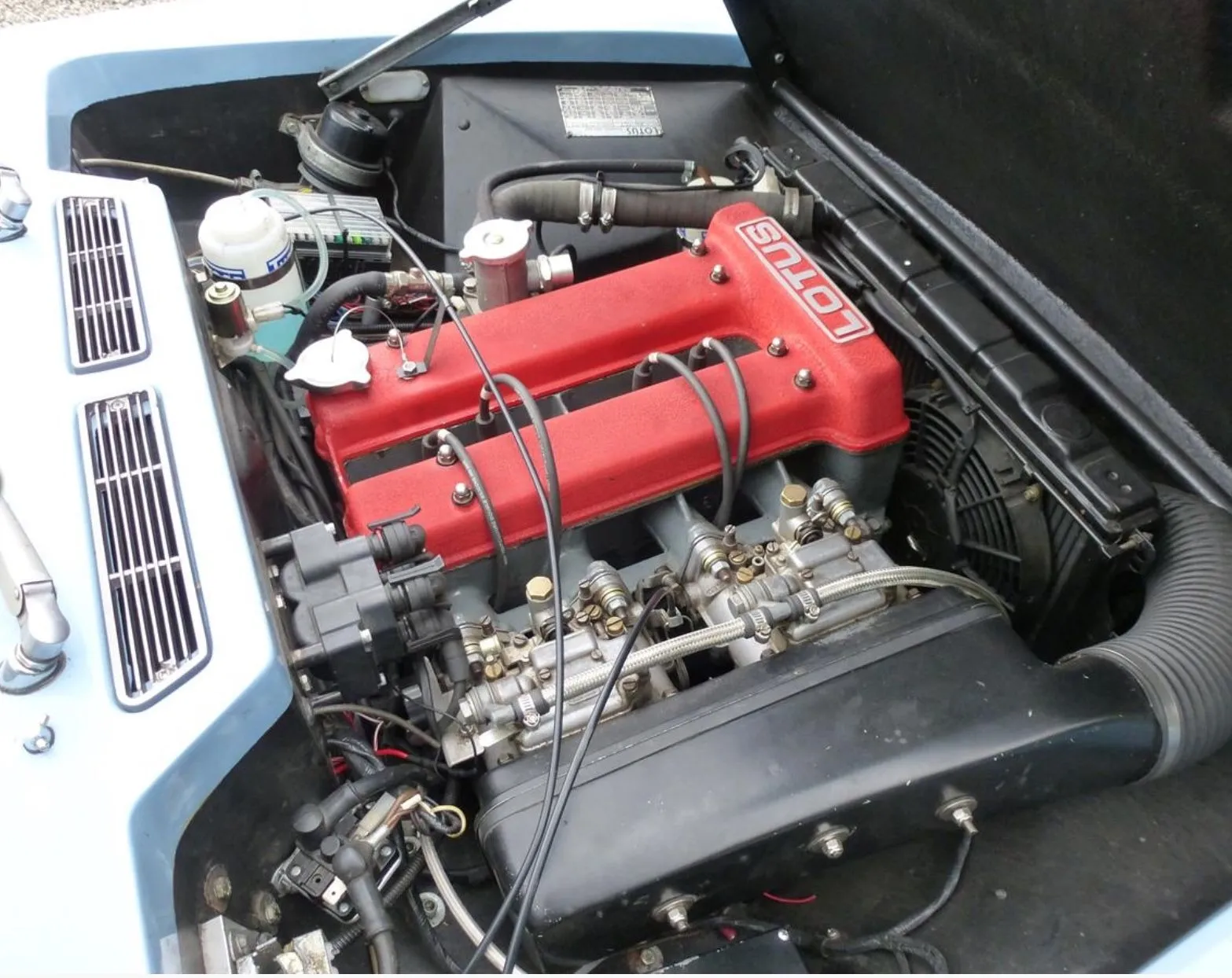 Brakes are obviously not up to modern cars standards, and mine had servo removed. It's one area I might look to upgrade , but by no means are they crap. You just need to be sensible about braking a little earlier and smoother than modern cars.
Ride wise, Lotus have always been magicians here. The car just glides over the bumpy cotswold roads around me, meaning it's a very comfy car to be in, whilst still retaining excellent handling. Mine has upgraded Susoension, but still very compliant. I'm very aware with older cars the design is to allow the car to lean somewhat in corners to maintain grip and predictability.
So now what to look out for. Remember these are circa 50 year old cars, so they will have been restored / refreshed at some point , at least once. I won't cover everything, but stick to big ticket items in order of potential biggest spend
Bodywork
. Being fibreglass and having potential for osmosis and stress cracks , the biggest restoration item is ensuring all defects are removed before being sprayed. For a decent job you can easily be looking at £10k + . There are plenty of cars out there that have been blown over on the cheap to try and sell. My advice is find a car that had the work done 2+ years ago, with receipts for work done. In that time period it ensures any flaws of restoration are evident again.
Chassis
. Majority of cars are on replacement chassis's with Spyder offering an acceptable alternative. I have the spyder chassis. Some originals have been repaired / strengthened.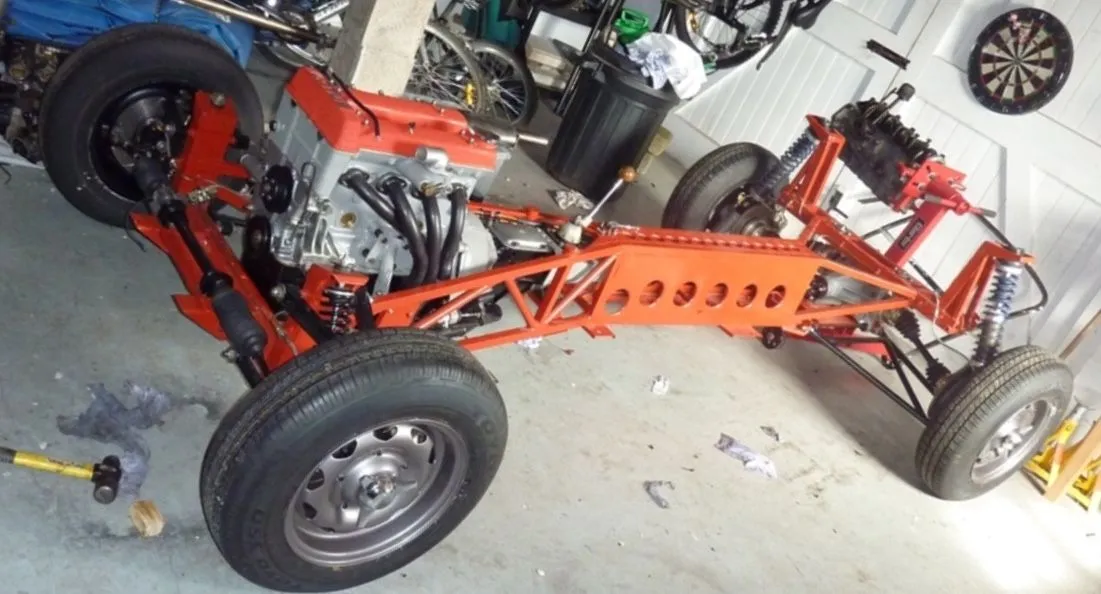 Engine
. Same as with any other car of this age, it's probably had a rebuild at some point. Do your normal checks. They are prone to small oil leaks , but anything more, take costs to resolve into account
Electrics
- look for resto's that have replaced existing wiring and fuseboxes where possible. There can be problems with electrics if original, especially around earth grounding. Check all the electrics work, incl electric windows.
Headlights
- many upgrade the vacuum system for lifting the lights to electric alternatives
Service history
- as with many classic cars the enthusiast owners often do services themselves. Having a decent amount of paperwork with car to show what has been restored / purchased etc gives buyers some re-assurance on the car.
Interior
- once again probably would have had a refresh at some stage. Often enthusiasts try to do it themselves so not always the best finish. Wooden dashes are prone to varnish cracks. Check the heater works.
Where to buy from
. Personally I would always rather buy from an enthusiast than via trade. For me I bought from the forum mentioned. I went through every post from the seller to get a feel for work done on the car and genuine nature of the seller. For me after a few phone calls and videos and photos, I bought the car without physically seeing it, as it was up in Scotland. I was happy with transaction.
In terms of dealers, Paul Matty is local to me and has a good reputation but prices are a tad high. Re other dealers there are mixed reviews, with some feeling it's been a good experience but others feeling the cars are ..lets say tarted up a bit for sale with problems down the line. I advise people to make their own opinions based on online reviews and comments on forums
Restoration options
- pretty basic cars to work on, plus body can easily be removed from chassis . However as with any classic and especially those that are at reasonable money, if you pay someone to do it on your behalf, don't expect to recover the costs
Values
: for a decent car that has been restored, in good condition (but not concourse) and can be used reliably I would think £25k for private deal. Dealers will be £5k+ more. For concourse £40k + . For a running resto project £12k . The cars have gone up in value, but nowhere near as much as the likes of similar aged porkers or even fast fords. That said on my 9th Lotus, I find depreciation on modern lotus's to be low once 12 months old and for classics although you won't make a killing you can expect to get your money returned if you sell on.
Hope that helps, and any questions please do ask & I'll do my best to answer.
Last edited: